How did you meet Oko Oloyun?
Although we are from the same Oke Ogun area of Oyo State, but it was in 2019 after I did a song, "Chop make I chop", and it was the day they wanted to start playing the song on Radio that I met Oko Oloyun. Secondly, we became close over my case where some telecoms companies infringed on my copyright over a song where I featured Oristsefemi. Glo, Airtel and 9Mobile used the song for callertune without my permission and I took them to court. When I met him, I had to raise the issue with him.
The man, after listening to my story was very unhappy about the whole issue…and then assured me that as an artiste, we will helping ourselves. From there, we became close and I became his MEGATO Ambassador and we began to do a lot of things together. The man loves me greatly and I love him too.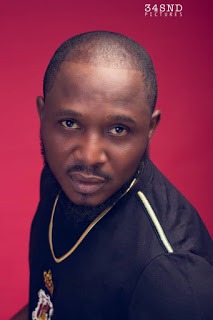 Are you his driver or how come you are the one driving the day he was killed?
Yes. That day I was the one driving. I have been driving him before then, even though I am not his official driver.
What happens is that anytime he wants to travel he will call me to join him and I will be the one to drive while he will seat beside me in the front. As usual, on the day of the incident I was the one that drove, but I am not his official driver and I don't drive him all the time.
How did the journey begin that fateful day?
We left Lagos to Abeokuta on the 22nd of January and slept there. The second day we got a call from Lagos that some documents got burnt in his office in Lagos. While we all thought that we were returning to Lagos, the man said we should continue our journey.
Is it Abeokuta your initial destination or Iseyin?
The fact is that when you want to travel with him, you can't predict your destination. The man will just call you that we are travelling, but those of you following him can never know the exact destination.
For instance, we can leave Lagos now, and he could ask us to face Abeokuta or Iseyin or tell us we are going to Ilorin. Even when you are setting out from his house, you can't know until when we are on the way before the man will tell you the exact destination.
Where did he tell you he was going on that fateful day?
On that day we set out, and I asked him to where? He told me we were going to Abeokuta. This was January 22. We got to Abeokuta and slept there till the next day.
The next morning, he just told me let us continue our journey and we continued. We were already on the way before I asked him where are we heading to? And he said Iseyin…and we faced Iseyin.
As we left, the police escort following us did not know our destination and they just faced Lagos, before we called them to inform them we were going to Iseyin, and they turned and followed us.
But why does he have police escort when he is not a security man or a politician?
Chairman does not carry escort because he thinks any harm can come to him. He carries the escort because of traffic, so that they clear the traffic on his way. Actually, the man does not believe anybody is after him or can be after him for any reason. He is so simple and easy going.
So, what now happened after you left Abeokuta?
We continued the journey. We drove past Igbo-Ora and met a police check-point and drove on a little and got to a bad portion of the road riddled with lots of potholes.
As I slowed down at this spot, we heard gun shots from behind. The man said I should turned back immediately. But the car cannot turn immediately because of the potholes, and while I was trying to reverse, the gunshots continued and a bullet entered from the back and hit him at the back of his neck. It was around 4.30 p.m
Where were the gunshot coming from? Did you see the people shooting?
No. They were shooting from the bush, they did not come out at all. After I realized that the man has been hit, I started shouting to the escort that chairman has been shot. Though I was highly terrified and confused at this point, but I can still recollect that I saw our escorts also shooting and returning fire for fire.
What did you do at this point?
In my state of confused mind, I realized that the gunshots were coming from the back, I now decided to run into the bush and ran backward, from where I saw our escorts and the vehicle following us properly.
As I was running, I saw the police check-point, and by the time I got out of the bush, the police have joined our escorts at the scene, shooting at the direction of the gun shots.
What now happened next?
After a while, I now moved back to the car and carried the Chairman, calling him repeatedly to say something, but he didn't respond. We first of all moved to the nearest police station from where we were directed to the General Hospital at Igbo-Ora.
We got there, and for more than thirty minutes, there was no doctor in sight. When nobody attended to us, we had to move back to the police station after which the DPO now called his Area Commander, who in turned call the Oyo State Commissioner of Police in Ibadan. The CP came to meet us there, asked some preliminary questions before we were all moved to Ibadan where we deposited Chairman's body at the mortuary.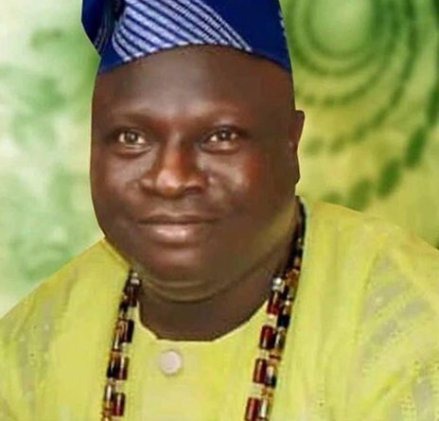 Since then, what has happened?
I believe the police are still doing their investigation. Initially, they arrested all of us that travelled with him that day. I spent twenty days in the cell at Iyaganku, Ibadan, including the police escorts. I learnt they also arrested some people working in the man's office too.