From Richard Adejare, Ibadan
In a bid to stem the growing rate of divorce in the society, Pastor Kayode Balogun has defined the male partner in a marriage as the master with a charge to wives to submit wholly to their husbands.
The cleric was speaking on Saturday at the solemnization of holy matrimony between the duo of Adetunji Martha Aderonke and Daramola Oluwadamilare Ayobami with Adetunji Queen-mercy Adejoke and Adesetan Adetola Stephen held at Redeemed Christian Church of God, Place of His Majesty, OYO 11, Abatakanm, Ojoo, Ibadan, Oyo state.
In his words, "The husband in a marriage, those of you who are bible scholars, husband does not mean the male partner in a marriage. What husband mean is master. And if any woman embraces the fact that her husband is her master then the marriage will be successful."
According to him, the success of a home is largely dependent on how submissive a woman is in her marriage.
To buttress his points, Pastor Balogun who took his anchor scripture from Genesis 2:18 explained that a woman was made because of the man stressing that, "Once a woman comes and say 'I do' and is married to a man, she is submitting her own authority to that of her husband.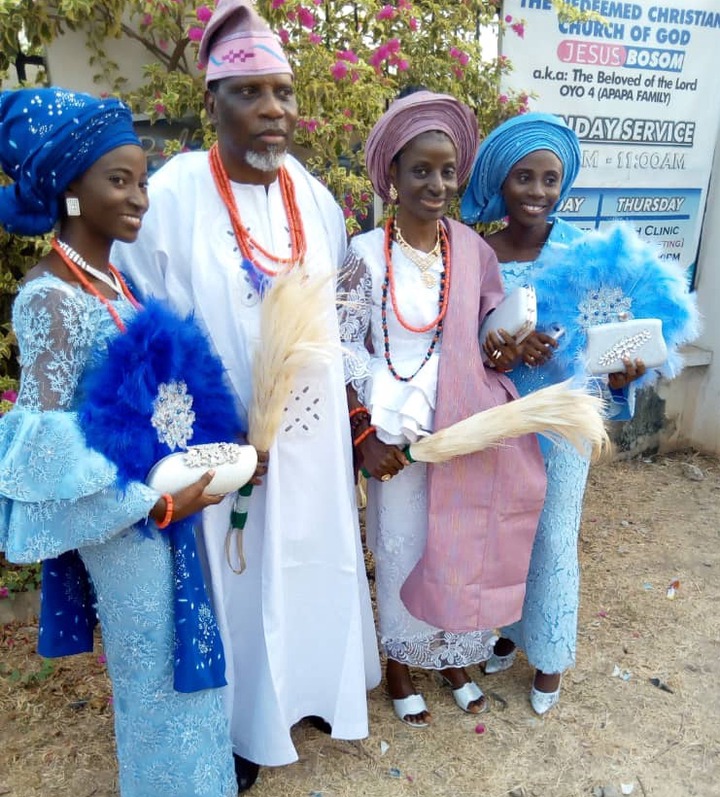 "You are supposed to submit your authority to that of your husband because he is the head of the family. For a marriage to be successful the woman must be ready to submit her authority to her husband.
"In our anchor scripture, God said he was going to make a helpmeet for the man. He didn't say he was going to make him a supervisor, he didn't say he was going to make him an instructor, he didn't say he was going to make him a sister or mother but a helpmeet. Once a woman decides to take the role that she is not meant to take there will be chaos in the marriage."
Speaking further the cleric who pointed out some differences between the man and woman explained that while a man needs acceptance a woman needs attention. He assured women that "when you accept your husband and become his ally it becomes easy to change those things you don't like about him."
Pastor Balogun explained that while a man needs help since he is generally not organized a woman needs humour. He therefore charged men to always make their wives happy. He also urged men to be romantic stressing that while men need respect women need romance.
Speaking with News Hub Mag! after the wedding ceremony, the father of the brides, Mr. Dayo Adetunji who expressed appreciation to God for the success of the ceremony urged the new couples to be patient with one another and take Jesus as their best friend.